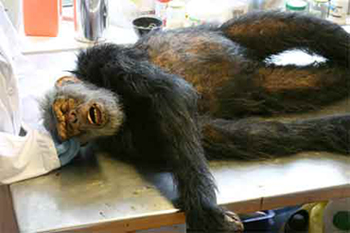 the musical "Sunset boulevard".

life size this meanst that; if the model whould stand upright it whould be approximately 130 centimetres high.
august 2008

Approx. 4 weeks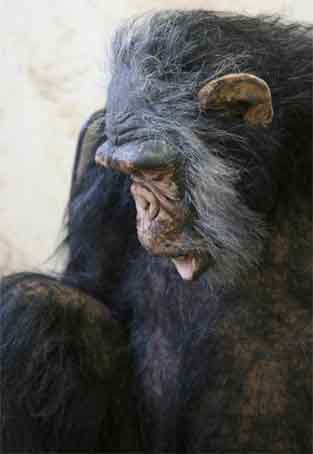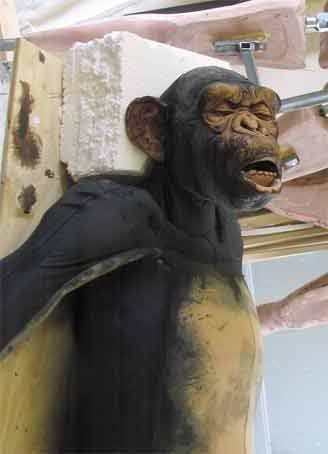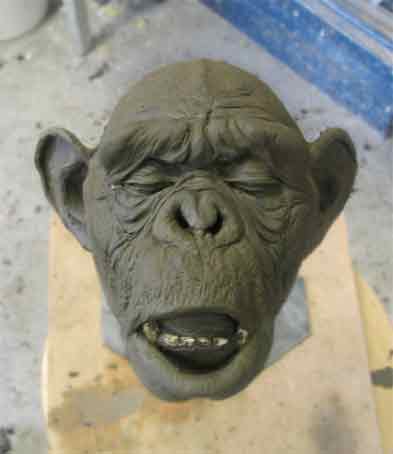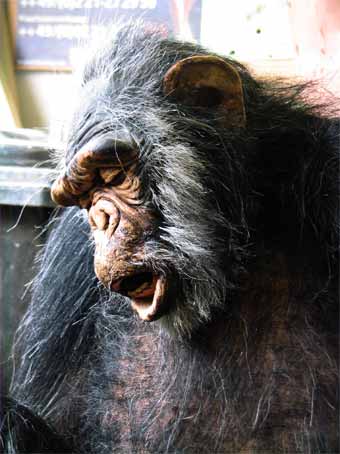 The model is made in a way that it moved as a dead chimpanzee whould move when handeled and picked up. This without having the same weight as a adult chimpanzee. The light face is often a sign of young animals bit it is used to make the face more stand out on stage.

a skull replica
Chimpansee, Tamsin Constable
Brutal kinship, M. Nicholson and J. Goodall
Great ape odyssey, Dr B. M. Galdikas
Apen, Steven Bloom
Grosse tieranatomie, Gottfried Bammes